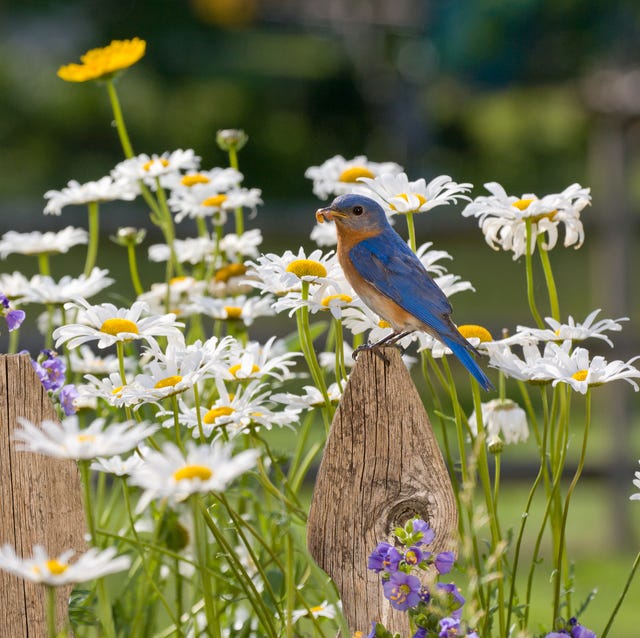 Sometimes, you need more than just a pretty bird feeder to attract an array of birds to your backyard. If your goal is to host a ton of feathered friends in your growing garden, then you should be birdscaping. A term coined by Jan Johnson in her gardening book, , birdscaping is when you plant an array of berried plants in your yard so birds will stop by and feed on them—because berries are a necessary part of their diet. Birdscaping can also help your other plants, because birds will also feed on pests in your garden, like beetles and larvae, that would've otherwise caused harm to your blooms.
Here are the plants that Jan recommends you add to your garden—once planted, you'll be seeing flocks of colorful birds in no time.
Southern Living Plant Collection
homedepot.com
$20.17
According to , more than 35 species of birds absolutely love the juicy red fruit of dogwood trees—especially northern cardinals, tufted titmice, bluebirds, juncos and waxwings.
Online Orchards
homedepot.com
$33.98
"Crabapples are small-statured ornamental trees know for its fruit," author Jan Johnson says. "The varieties that have persistent small 'crabapples,' less than three-fourths inch in diameter, can feed birds into the winter. Some bird-friendly cultivars include Sargent, Red Splendor, and Donald Wyman."
Proven Winners
homedepot.com
$17.99
Elderberry trees (or shrubs, depending on size) provide nutritious berries for all kinds of birds, like northern cardinal, all kinds of grosbeaks, scarlet tanagers, and western tanagers. Insects also love elderberries, which in turn will attract even more birds to your yard.
"I like to plant doublefile viburnum in mid-late summer," Jan says, adding that their red berries appear above the leaves, making them easy for birds to spot. "Our avian friends have excellent color vision, which may explain the prevalence of red among edible berries."
Spring Hill Nurseries
homedepot.com
$34.98
"Chokeberry is a native berried plant that holds on to its red fruit over the winter," Jan wrote in . "This wetland shrub, true to its name, has fruits that are quite bitter. But because the berries persist all winter they feed the birds that remain up north."
Spring Hill Nurseries
homedepot.com
$10.35
Black chokeberries have extra large lack berries that also stay through the winter—they're known to attract returning robins in the spring.